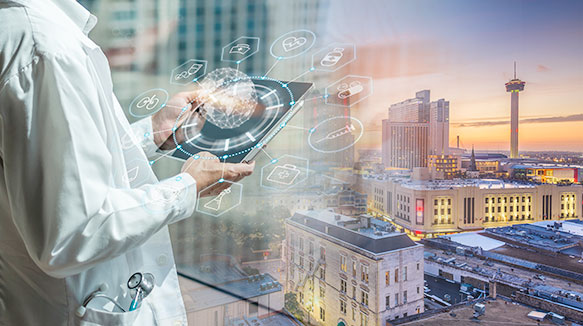 Professional EMR System Implementation
In Texas
Improve Patient Journey For Your
Medical Practice
TECHealth is passionate about expanding our exceptionally high standards of care and business operations to patients, consumers, ER physicians, and other healthcare organizations throughout the United States.
Electronic Medical Record Solutions For
Emergency Rooms

Save Time & Optimize Your Medical Processes With Our EMR Software
The onboarding process is simple to ensure an easy transition from your old software to TECdoc EMR.

Enhance Patient Experience With TECdoc
Reduce waiting times with simple note-taking and ease of use to enhance your patients' experience.

EMR System Providing Statistics, Physician Voice
Recordings & More
With our user-friendly EMR system, you can easily keep track of statistics, voice recordings, and other important information.

User-Friendly EMR Software For Physicians, Nurses &
Healthcare Staff
Improve efficiency and clear communication across the board with TECDoc. Data entry is simple and painless!
Safe & Secure Electronic Health
Record System In Texas
Through efficient data entry and accurate tracking, your patients' medical records can be easily accessed and edited between healthcare professionals. The system is reliable and designed to improve the patient experience through precise care.
Consistently Track Patient Data

Low Cost & Fully Assisted Software Migration

Universal Electronic Patient Charts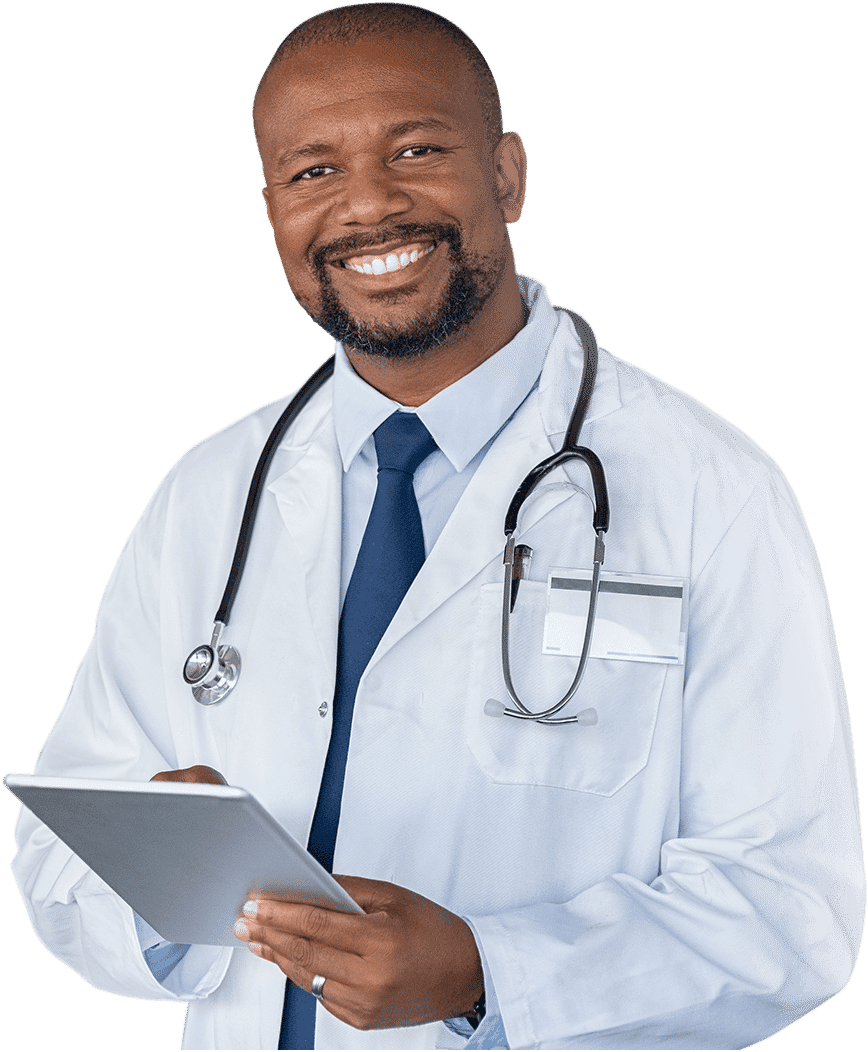 Our EMR Platform

Features & Services

Statistics
Get the patient data you need in a timely manner with the simple touch of a button with TECdoc EMR.

Staff Directory
Easily access your staff directory, patient information, and physician notes all in one organized location to ensure quick and precise patient care.

Usability
As a reliable, easy-to-use Electronic Medical Record, TECdoc offers revolutionary patient care and an efficient way for healthcare providers to track their patient data.

Registration
Find a patient directory that allows you to quickly manage caseloads and offer integrated care for your patients on TECdoc.

Reports
Get pertinent, up to date information and progress reports on patient care, prescription medication, allergies, health history, and more for improved patient care.
A More Sophisticated
Electronic Medical Record Interface
TECdoc is designed to provide a more intuitive experience than typical EMR systems. With the option to automate redundant clicks with shortcodes, streamline your workflow process, get web-based Chrome automation, and add vocabulary for specific word recognition, TECdoc ensures an efficient and simple data entry experience. Enhance your patient experience and improve your productivity with the click of a button!
The Ideal EMR Software For Texas Hospitals, Clinics
& Emergency Rooms
TECdoc is a mobile and tablet friendly charting system designed to provide portable access to patient information and records, right at your fingertips. Through our clean interface, you can easily navigate patient charts with 100% readability for reduced errors and saved time. With our 99.9% uptime guarantee and template-driven charts, we can offer a solution to improve healthcare quality and productivity. Contact us now to learn more about how TECdoc EMR can benefit your workflow process.

Customizable & Easy To Implement Into
Existing Systems
Fully customize your charting with thorough, efficient, and reliable solutions that are designed to cover all your patient needs . Our team will work with you to seamlessly integrate TECdoc EMR into your existing healthcare system, ensuring a smooth transition and improved workflow.
Fully Scalable & Digitized Medical Records Software
Review patient medical records at the touch of a button in a format that is easy to read and understand. TECdoc is cloud-based and offers a wide range of scalable options across the board, from small clinics to large hospitals. Say goodbye to messy, cluttered paper charts and get to know TECdoc's efficient and reliable EMR solutions.


Cloud-Based EMR System With A Clean Interface
As a fully customizable platform that is cloud-based, you can tailor your user experience. Improve workflow and enhance patient care through effective coordination and communication on TECdoc, right at your fingertips. Easily navigate patient charts with our well-organized layout and reduce errors with 100% readability.
Install A Superior Medical Record Organization System
TECdoc is carefully designed to make patient care simple and straightforward. It will easily integrate with your existing system, provide a clean and intuitive interface, and offer customizable options to tailor your user experience. From small clinics to large hospitals, TECdoc EMR offers a scalable solution for improved healthcare quality and productivity.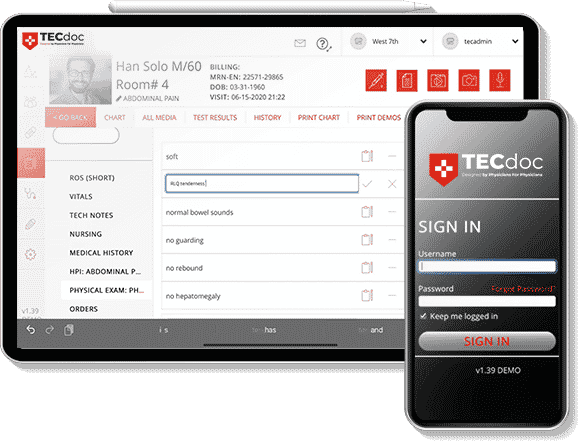 Reduce Errors And Waiting Times With Our Mobile & Tablet Friendly EMR Software
The Most Efficient Software To Track Your Staff & Patients' Records And Information
Wth patient records and information available at your fingertips, you can easily access prescriptions, health history, allergies, medical providers, and any other details you need to ensure smooth, thorough patient care. Start improving your patient experience today!
Used & Recommended By

TECdoc is a reliable and trusted EMR system and the sole platform utilized by The Emergency Center and other clients. With state of the art technology to access and update patient records with ease, TECdoc is the best option for a wide range of health care facilities, emergency centers, and private practices.
"I have used TECdoc for 9 months now. The onboarding when I started was very smooth and the learning curve was not steep. I like the ease of free texting that is often not present in other EMRs. I also like the ease of inserting pictures and recording conversations with the patient. Of the EMRs that I have used, this one is head and shoulders above the others."
E. Sterling Huff, M.D., D.O., FACEP
"I have been a physician at The Emergency Center for several years and I have been in the industry 30 years. The EMR that we use is one of the best. The features are easy to use like ordering teat labs medication. The macros and dictation features generates a very good chart quickly. One of the best features is the ability to take photographs of wounds and add to chart. I recommend it highly."
"TECdoc is the most user friendly EMR I have ever used. As the medical director, I have to explain how to use this to each new doctors. It is very easy to onboard new physicians and they all learn it and pick it up quickly- making my job easier. When I do have a question or issue, their support has been fantastic."
Customer Support & Assistance
For Your Medical Records System

EMR System Coaching & Training
Receive free coaching and thorough guidance from TECHealth as you integrate and learn the TECdoc system.

Easy & Organized Medical File Migration
Let us assist with migration of your files to the new system to ensure a smooth, full integration.

Wide Range Of Support & Guidance Resources
TECHealth provides a wide network of resources to ensure your transition to TECdoc is seamless and smooth.
FAQ's About Our EMR

Software Services

Have Questions?
Schedule A Consultation On How We Can Get Started